A Brief OGG History:
Longtime partners in crime, Ryan McKasson and Colin Cotter find themselves back in the thick of a creative collaboration spanning many years, bands, gigs, productions, late nights, tours, missed flights, fiddle camps, adventures, time away, and journeys home. "Old Growth Graveyard" is the most recent distillation of their artistic partnership; a compelling curiosity first glimpsed in a late-night fiddle camp jam session among the California redwoods in 2019, OGG gained definition in post-gig hotel room recording sessions later that year when Ryan and Colin were on tour together, eventually coming into focus through a series of immersive creative sessions spread across 2020 and 2021.
A somewhat whimsical diversion for two musicians known best in Celtic and Americana circles for fiddle and acoustic guitar, Old Growth Graveyard features McKasson primarily on viola with Cotter on electric guitar and voice. From the moment that they stumbled across the unique combination of the viola's throaty richness, the electric guitar's undeniable edge, and the human voice, the two were smitten and immediately took to the mixology of grafting together the electric and acoustic sonorities with a vengeance. This new chapter in their creative journey takes new and familiar music on quite an adventure, giving two musicians – each established in their musical idioms – plenty of room to play around.
The two met over 20 years ago at Valley of the Moon Scottish Fiddling School (where they are both now faculty members), and have spent a good part of the last two decades joining forces to launch creative projects, traveling all over the country making music together, and eagerly feeding off each other's energy. Indeed, when McKasson and Cotter are on stage together, you hear decades of friendship, collaboration, immersion in music, and shared passion for free expression form a foundation from which playful, evocative, unpredictable songs and tunes take flight.
Subscribe to the Newsletter: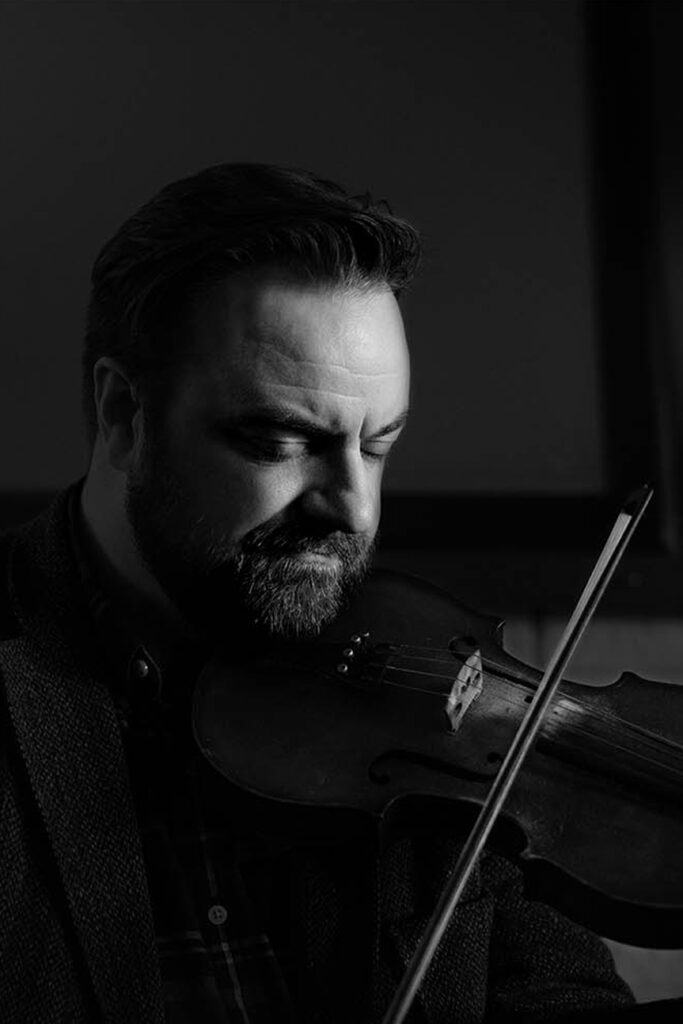 Ryan McKasson:
Ryan McKasson didn't waste any time taking to the fiddle after picking it up at the age of four, becoming the youngest ever winner of the National Scottish Fiddling Championship in 1996 and receiving a Merit Scholarship for Viola Performance from the University of Southern California the following year. Such accolades are hard to outclass, however Ryan's playing has only matured with time, as The Boston Globe noted "The bow drives across the strings, thick and throaty, creating a pulsing sound that feels more of muscle than tendon…a compositional sophistication that is cinematic, transporting, and tantalizingly modern."
In 2004 Ryan and his sister, Cali, formed a band, The McKassons, that eventually included Ryan's wife, Brooke, and her brother, Matt Jerrell. The McKassons released two critically acclaimed albums, Tall Tales (2004) and Tripping Maggie (2006). Since 2002 he has also been fiddler for a renowned contra dance band, The Syncopaths; has spent years as a member of a baroque/celtic/fusion combo, Ensemble Galilei, with whom he helped co-write and co-produce First Person: Seeing America with them, a collaboration between Ensemble Galilei and The Metropolitan Museum of Art; and is currently exploring the dark corners of traditional Celtic music with his trio, KALOS.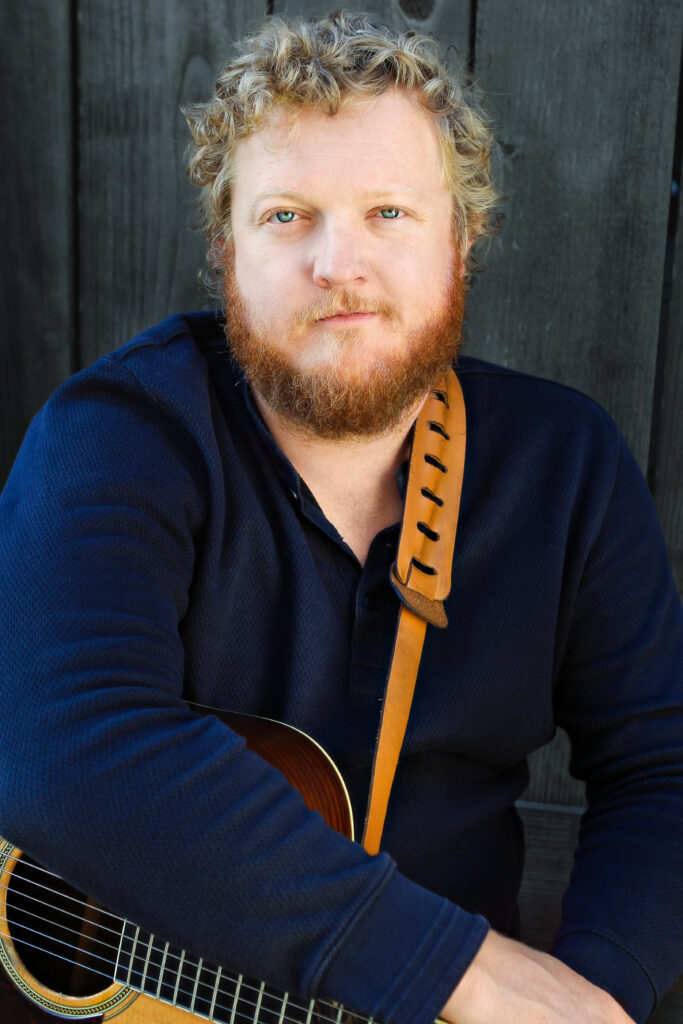 Colin Cotter:
Colin Cotter is a multi-instrumentalist, singer, songwriter, recording artist, and creative-at-large from the San Francisco Bay Area who has played gigs from coast to coast in the USA, toured internationally in Canada, Ireland, and Spain, and teaches regularly at some of the top folk music camps in the country. Along with OGG, Colin's current musical endeavors include songwriting, live solo performances, a duo with Canadian fiddler Adrianna Ciccone, sideman backing guitar work, and one-off collaborations (most recently with pianist, Neil Pearlman). He has released albums with the bands MAC (Perfectly Manufactured Reality, 2018) and A Thousand Years at Sea (4 releases between 2009-2014) and played guitar on several tracks for Sumaia Jackson's 2019 record, Möbius:Trip.
Colin grew up immersed in Irish, Finnish, and American folk music. When he was four years old, his mom Tuula Tossavainen began teaching him to play the fiddle tunes she had learned as a child, building on several generations of a family tradition in Finnish dance music and song. He attended fiddle camp a few years later and fell in love with the Scottish and Irish tunes that quickly came to define his musical journey for a time. In addition to being a fine fiddler and singer, Colin is an accomplished self-taught guitarist, having taken to the instrument both for the practical purpose of accompanying himself singing and out of a deep affinity for sitting in the rhythmic belly of the beast when playing with fiddlers. Over the years, he has crafted a unique approach to expressing on the instrument that he brings to collaborations with artists from across the musical spectrum.